About Albatha
Albatha is the Arabic word for 'valley', inspired by the notion of growth and progress. Headquartered in the United Arab Emirates, Albatha was founded in 1950 by Sheikh Mohammed Bin Sultan Al Qassimi, whose vision and entrepreneurship has resulted in formation of a widely diversified group. Today, under the leadership of its Chairman, Sheikh Ahmed Bin Mohammed Sultan Al Qassimi, the group comprises of 25 autonomous companies - specializing in sectors as diverse as automotive, healthcare, manufacturing, engineering, electronics, FMCG, food, real estate and education. Read More
Group Structure
Albatha consists of more than 25 autonomous companies in various sectors of the economy. These companies have been organised in seven industry-sector Groups for 'focused' development of business and expertise in each industry sector.
Our Mission, Vision and Values
Mission
To improve the quality of life for our people, customers and society.
Vision
To be a pioneering multinational, utilizing international best practices and to live by our core values.
Values
Ethics, Empowered, Open for Change, Quality of Life, Open, Inviting and Eager to Listen
Our people
Albatha employs over 5,000 highly valued individuals. We consider it our duty to provide a great place to work and opportunities for career growth to maximise our employees potential.
Our customers
We work with world-class partners, suppliers and with our own brands to deliver exceptional products and services. Maintaining consistency in quality, service and value for our valued customers is our high priority.
Our society
As part of a global community, Albatha aims to have a positive impact by making responsible decisions, setting examples that enrich society and making contributions that improve the lives of the less-privileged.
Vision for the Future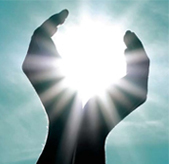 Albatha is focused on becoming a pioneering multinational corporation, respected throughout the world for its quality, innovation and values. This will require a combination of improving what we already do, implementing a bold growth strategy and living our values.