About Albatha
Albatha is the Arabic word for 'valley', inspired by the notion of growth and progress. Headquartered in the United Arab Emirates, Albatha was founded in early 1950s by Sheikh Mohammed Sultan Al Qassimi, whose vision and entrepreneurship has resulted in formation of a widely diversified group – a legacy that was carried forward by his son Late Sheikh Ahmed Mohammed Sultan Al Qassimi.
Today, the group is comprised of over 25 autonomous companies - specializing in sectors as diverse as automotive, healthcare, manufacturing, engineering, electronics, FMCG, food and real estate. Read More
A Marque for the future
We have defined our future strategy and direction, and a key component of this strategy is the establishment of a strong, differentiated identity for Albatha.
The Albatha logo is an energetic and modern expression of who we are, what are our values, the way we work and our vision for the future.
Working together to create synergy, the individual components of the new Albatha logo blend to communicate a powerful message of collaboration, community and commitment to our people, our customers and society.
The "sphere icon" represents our world-class expertise and global outlook, communicating growth both regionally and internationally.
An array of colours represents our reach across many different industries and categories, also the diversity of our people and our skills. The colours are purposely transparent to express Albatha's transparency and business ethics. It shows our commitment to creating a free and open business culture built upon trust and honesty. The transparent layers blend the vibrant fresh colours fortifying the collaborative way in which the entire group works together, internally and with our partners, to build a strong community spirit.
The white space at the top of the Albatha "sphere icon" symbolizes our openness and readiness to welcome new regional and international partnerships, it communicates that we are always open to new opportunities, markets and possibilities. The two points at the apex of the Albatha "sphere icon" do not meet fully, this reflects our openness to listen & change and underpins our unwavering focus to deliver value for all Albatha stakeholders.
Our bespoke typeface for the Albatha logo. It is unique to us and is designed to anchor our identity by creating a unmovable solid foundation. The type and individual characters whilst solid and robust have soft curved characters that cue our friendly and approachable personality.
Logo rationale key words:
A new path
Collaborative
Community
Interaction
Listening
Open to Change
Nurturing
Transparent
World class
Multinational
Authority
Focused
Group Structure
Albatha consists of more than 25 autonomous companies in various sectors of the economy. These companies have been organised in seven industry-sector Groups for 'focused' development of business and expertise in each industry sector.
We are united through our values
Our Mission, Vision and Values
Mission
To improve the quality of life for our people, customers and society.
Vision
To be a pioneering multinational, utilizing international best practices and to live by our core values.
Values
Ethics, Empowered, Open for Change, Quality of Life, Open, Inviting and Eager to Listen
Our people
Albatha employs over 7,000 highly valued individuals. We consider it our duty to provide a great place to work and opportunities for career growth to maximise our employees potential.
Our customers
We work with world-class partners, suppliers and with our own brands to deliver exceptional products and services. Maintaining consistency in quality, service and value for our valued customers is our high priority.
Our society
As part of a global community, Albatha aims to have a positive impact by making responsible decisions, setting examples that enrich society and making contributions that improve the lives of the less-privileged.
Vision for the Future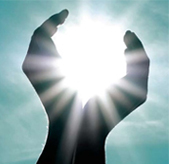 Albatha is focused on becoming a pioneering multinational corporation, respected throughout the world for its quality, innovation and values. This will require a combination of improving what we already do, implementing a bold growth strategy and living our values.